Toshio Yanagisawa PROFILE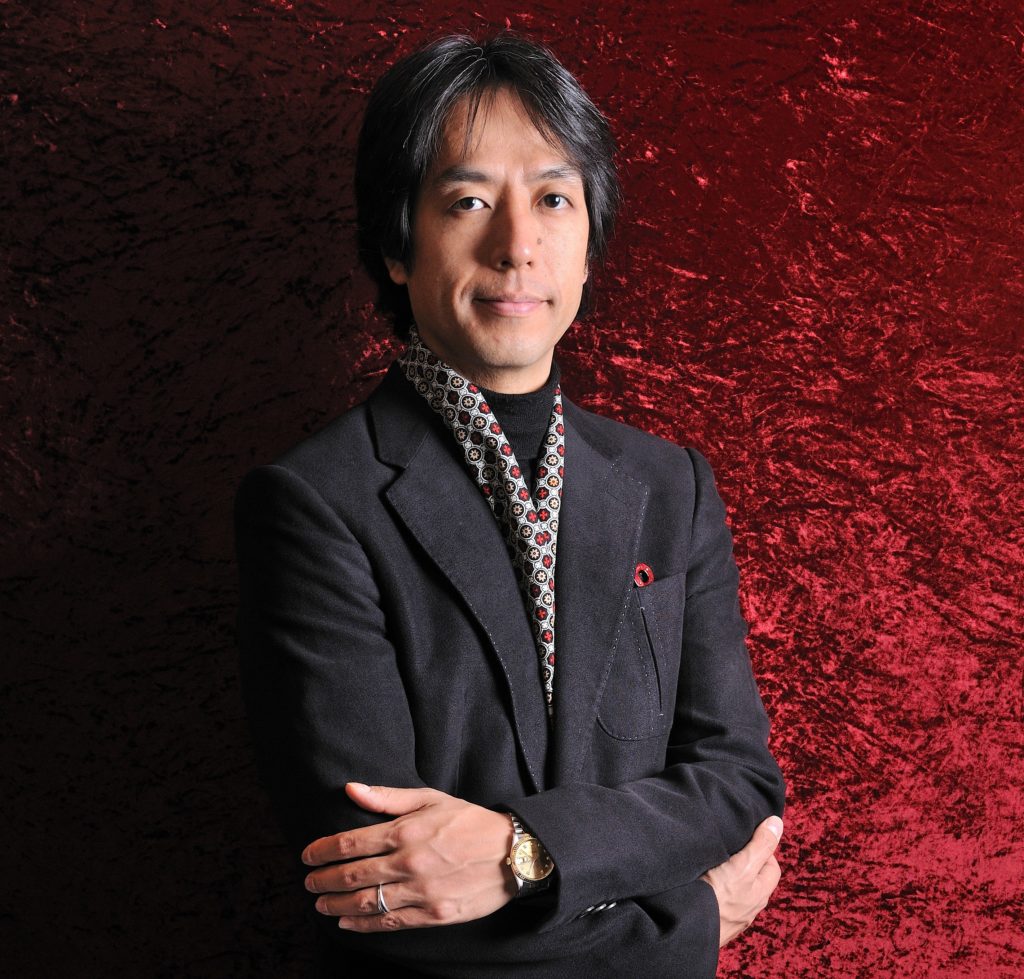 Toshio Yanagisawa / TOSHIO YANAGISAWA
Date of Birth: August 23, 1971
Height: 178cm
Blood Type: A
Toshio Yanagisawa is known as a conductor who works mainly in the former Yugoslavia. Studied under Yutaka Sado and Kazushi Ono. In 2000, he won the second prize at the Tokyo International Music Competition for conducting. He passed Masterclass Audition in Verbier Festival, Switzerland, and learned from Kurt Masur and James Levine.
2005-2007, Principal Conductor of the National Opera of Macedonia. In 2007, Principal Conductor of the Kosovo Philharmonic under the UNMIK. He supported them by the Japanese Cultural Grant for musical instruments. He has performed as a guest conductor with St. Petersburg Philharmonic Orchestra, Prague Symphony Orchestra, Hradec Kralove Philharmonic Orchestra, West Bohemian Symphony Orchestra, Sarajevo Philharmonic Orchestra, Radio Television Serbia Symphony Orchestra, Belgrade National Opera, Nis Symphony Orchestra, Albanian Radio Television Symphony Orchestra, Istanbul State Opera and other venues.
In 2007, he founded the Balkan Chamber Orchestra (BCO) for the co-prosperity of all Balkan nations. In 2009, a commemorative concert by musicians of multi-ethnic groups was held in Mitrovica for the first time after the conflict in Kosovo, under the guidance of UNDP, KFOR, and the Police. In 2010, BCO was invited to perform at the Balkan Leaders Summit, an event associated with the United Nations General Assembly in New York. In 2011, he also realized an improvisation concert with Roma children in Albania, in cooperation with UNDP.
Since 2015, he and BCO members travel all over the world to give one or two concerts per year named "World Peace Concert" aiming to achieve "co-prosperity" of all people and "world citizens" without boundaries of all kinds. So far, the "World Peace Concert" was held in Vienna, Geneva, Belgrade, Sarajevo, New York, and Tokyo as well as at the General Assembly Hall of the UN Office at Geneva. BCO has collaborated with renowned musicians such as Akiko Suwanai (violin), Pascal Roge (piano), Peter Jablonski (piano) and so on.
In 2016, BCO performed with Japanese musician Koji Tamaki, who composed "Kanki-no-Uta" later as a pray for peace and coexistence with living beings. BCO serves as a cultural bridge connecting people around the world through music.
In 2019, the Emperor of Japan mentioned his activities in Kosovo. He received Kosovo Presidential Medal (Merits) as Cultural Achievement Award, for contribution and support of Kosovo's classical music scene and culture, as well as helping regional peace and collaboration through BCO.
In Japan, he has performed as a guest conductor with New Japan Philharmonic, Japan Philharmonic Orchestra, Tokyo Philharmonic Orchestra, Tokyo Metropolitan Symphony Orchestra, Tokyo Symphony Orchestra, Tokyo City Philharmonic Orchestra, Sapporo Symphony Orchestra, Sendai Philharmonic Orchestra, Gunma Symphony Orchestra, Nagoya Philharmonic Orchestra, Kyoto Symphony Orchestra, Osaka Philharmonic Orchestra, Japan Century Symphony Orchestra, Kansai Philharmonic Orchestra, Hyogo PAC Orchestra, Kyushu Symphony Orchestra, Orchestra Ensemble Kanazawa, etc. Since 2015, as part of our support for the reconstruction of the Great East Japan Earthquake, he has been appointed a conductor for Tohoku Youth Orchestra, directed by Ryuichi Sakamoto. He also performed in "Billboard Classics: Premium Symphonic Concert", the fusion project of Japanese pop music leaders and full orchestra.
Currently, Music Director of Balkan Chamber Orchestra, Chief Conductor of Kosovo Philharmonic, Honorary Chief Conductor of Belgrade Symphonietta, Conductor of Tohoku Youth Orchestra, and Music Partner of Kyoto Philharmonic Chamber Orchestra.
CD: Serenade for Strings of Dvorak & Tchaikovsky (AUDITE)